Best Apps For Property Sale
More than 97 percent of people looking to buy, rent, sell or invest in real estate start with a property mobile application. At the same time, very few are looking for traditional means of investment in real estate.
Pakistan is an emerging economy. Thousands of new mega-projects, industries, tax-free zones, and other businesses are flourishing in the region. Investors are exploring new opportunities, and real estate seems to be a more reliable business in Pakistan.
Across the country, smart cities are introduced, which have the availability of all the basic amenities, lucrative lifestyles, aesthetic infrastructure, security, and an eco-friendly environment for their residents.
What Are Real Estate Apps?
Businesses are converging to a robust and more accurate form of Hybrid infrastructures. Even real estate has found itself to be dependent upon the latest technology and platforms. Several housing societies are both under process and have completed their development work on site.
If you are an investor or buyer interested in real estate, then you need these mobile applications to help you invest and make the right decision and to find the best Best App for Property Sale is tadious job.
These real estate applications have all the relevant information about Pakistan's smart housing societies.
There are all kinds of details related to the payment plan, location, owners, progress of development, NOC (No Objection Certificate), and other neighborhood details given on these real estate apps.
You can connect with buyers, sales agents, and people who can help you make the right decisions in real estate investment. While some tools, resources, and other white papers are provided on mobile property applications, reading gives you a sense of the business.
How Apps Determine Home Value
Our collected information is based on transparent, professional, and open sources. The individuals approving this factual data include media outlets, digital marketers, google analytics, and other well-acclaimed enterprises.
After analyzing the various aspects of authentic software, we have concluded and listed the real estate mobile applications below.
Are Real Estate Apps Accurate?
It mainly depends on which real estate application you are using. But, if you dig into the customer feedback given on the mobile application, analytics, and transparent reviews from various sources, you can conclude which one offers more accurate information.
The number of selected property apps we have given below shows that most of these applications are accurate. But, your experience depends on what feature you are looking for and, ultimately, what real estate app you selected for the job.
Top 6 Best App for Property Sale Pakistan
After a brief census of all the given characteristics, customer feedback, resources available, and other results, we have listed down the "Top 6 Best App for Property Sale Pakistan":
1.

Zameen.com
The multinational real estate giant started its journey back in the year 2012. Since then, it has covered milestones that may seem unachievable for many competitors.

Services
Pros of Zameen.com
Zameen.com is one of the ideal property portals in Pakistan.

Users offer convenient access to over 1 million property listings

Also, you can explore the Zameen. com-owned properties on the mobile application

The real estate application has a detailed and accurate filter criteria

You can post the property listings without facing any issues with it
Cons of Zameen.com
No doubt Zameen.com still has one of the ideal and robust mobile applications, but the filter algorithm sometimes gets into trouble whenever the users are working on filters.

Some of the users are unable to identify authentic property agents.
2.

Xtremes Marketing
Xtremes Marketing is a real estate company based in Peshawar, Khyber Pakhtunkhwa (K-P). The property consultants offer their customers unreal free property listings and other exclusive services.
The firm is still in its initial years of development and has gathered tons of mega-projects under its wings.



Services
Digital Marketing Solutions

Business Development

Property Consultation

Website Development Solutions

Traditional Marketing Solutions
Pros of Xtremes Marketing
Xtremes Marketing has one of the most extensive property databases.

Users can access all types of resources and unlimited property listings.

The mobile application has all the features same as given on the website.

Users can get a notification alert whenever any property is listed on the property portal.

You can check on the daily real estate trends and exact numbers related to property prices.

A valid and authentic e-contract is available for the users on the application, which is best for sale property.

Xtremes property offers all its clients and customers a free listing of properties.
Cons of Xtremes Marketing
The mobile application is under development which gives it a history of bugs

Relatively new without a very large client base, yet
3.

Graana
An exclusive and competitive real estate monster that has delivered many well-designed and extravagant regional projects. It is known to be one of a kind enterprise regarding the facilities it provides to its employees.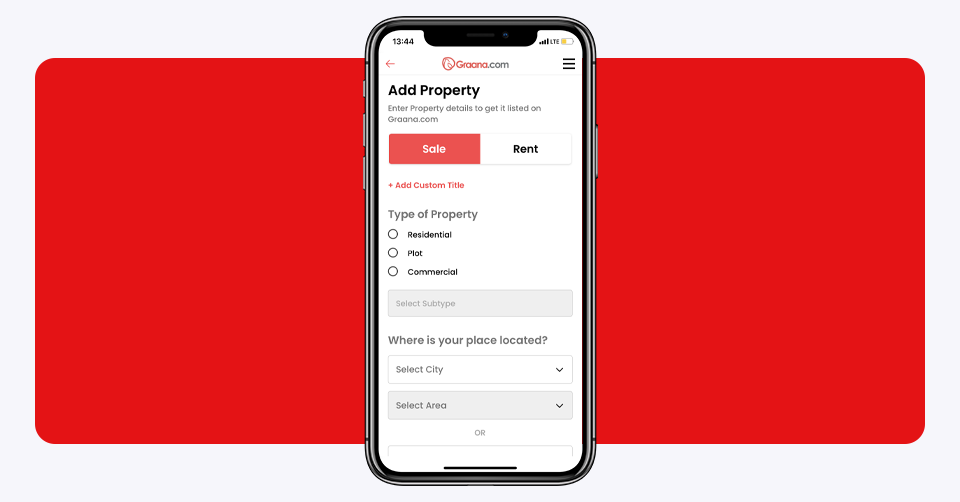 Services
Estate & Estate Real Estate

Property Management Services

Construction Solutions

Consultation Solutions

Marketing Solutions
Pros of Graana
One well-known and professional real estate property application has customized searches or filters.

The filters on the real estate portal offer about 90 percent of its results as accurate.

The property website has a value estimator, which mostly works fine and is in sync with the trends.

Graana.com also verifies all its sales agents and the people who help you find the best property deals.

The property calculator works fine when it comes to the calculation of mortgage prices, property taxes, and other insurance plans.
Cons of Graana
There is a bit of complication when we see the website's updates on the property listing.

You won't see any of your local property listings.
4.

Jaaidad.com
Most of you would hear the name Jaaidad.com more often on the News channel. But this one got something more to offer and a good one. The real estate giants provide excellent services and progressive solutions to all their customers.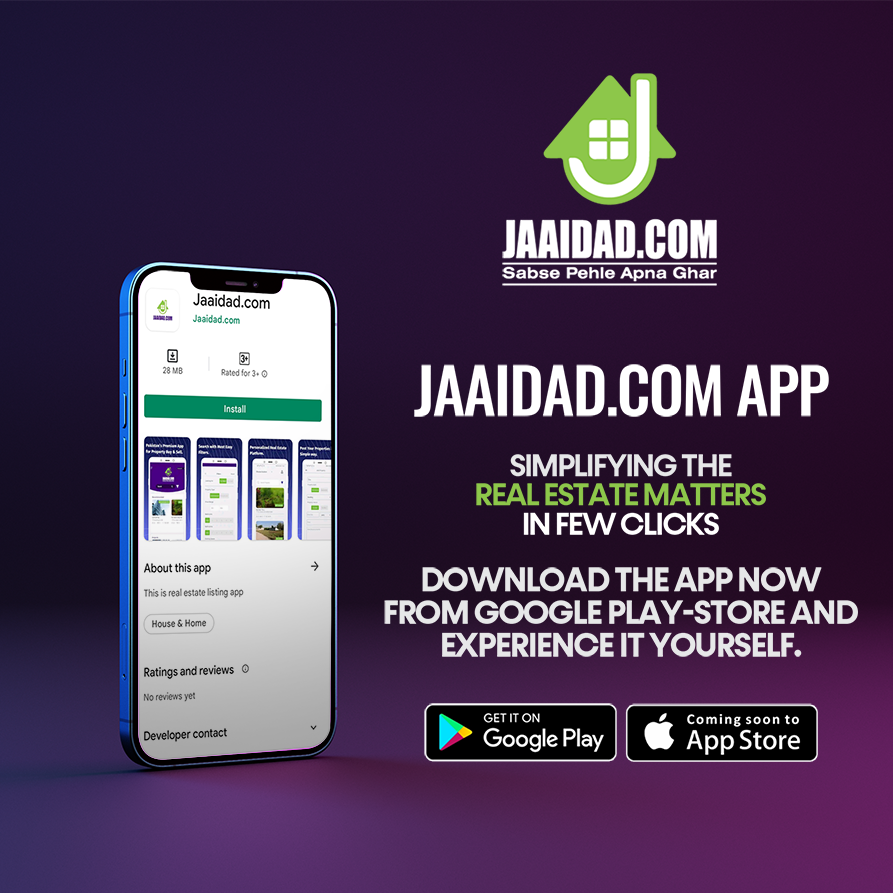 Services
Pros of

Jaaidad.com
The real estate website has all your local property listing on it.

The property listing has all the authentic details related to nearby schools, hospitals, and other landmarks.

Once you register on the real estate portal or website, you will get a notification regarding the latest updates.

There are different free tools for all users, such as financial software and other calculators

Each of the featured property listings has its genuine URLs or links.

The users can locate the different properties across the original maps.
Cons of

Jaaidad.com
Most people in the real estate industry do not know about the existence of Jaaidad.com or its real estate mobile application.

Most of the property listings are very limited in nature.
5.

Ilaan.com
One of the best and most user-friendly real estate portals included Illan.com. They have experienced sales agent who tells you more about the dos and don'ts of real estate in Pakistan.
Services
Pros of Ilaan.com
The real estate mobile application enables you with property listing hiding search results

It is a user-friendly mobile application that can be browsed with great convenience

There are details related to the date of publishing of its listing or other related activities

It also offers you a comparative analysis of the different featured projects on the real estate mobile application
Cons of Ilaan.com
6.

Lamudi.pk
Have you ever thought of a reliable, secure, operational real estate portal in Pakistan? An investor or buyer should have this real estate application on your smartphone or another device.


Services
Pros of Lamudi.pk
Lamudi. Pk has all types and sizes of apartments, houses, plots, and agricultural lands.

You can connect with the owners directly by consulting with property agents or professionals.

If any facilities or amenities are available to the properties' residents, they are also featured with them.
Cons of Lamudi.pk
The mobile application is not well rated by its users from across the diverse platforms

Some users do not find any details related to its neighborhoods or other amenities.
FAQs
Question: Which ones are the best mobile applications in Pakistan?
Answer: Zameen.com and Xtremes Marketing are your two best real estate applications.
Question: Is it safe to invest in Pakistan?
Answer: Several approved housing societies in Pakistan have market-competitive prices for their plots.
Question: Who is Xtremes Marketing, and do they have mobile applications?
Answer: Xtremes Marketing is a real estate company in Peshawar. They are property consultants and offer many other professional services to their global clientele. You can now download the Xtremes Marketing mobile application from Google Play Store and Apple Store!
Question: Are there any legal housing schemes in Peshawar?
Answer: There are a high number of approved housing societies in Peshawar. Also, you check on the approved housing societies across Pakistan.
Links of Projects We Deal In:
Informational Links: