New Peshawar Valley Approved by PDA

Recent updates

.



Are you planning to move to Peshawar? Are you an investor looking for the best housing scheme? Won't you know what options are there for you in the real estate industry?
Most people would only argue about investing in either DHA Peshawar or Regi Model Town which are trending in the market. But what else can you invest in or buy a plot for sale in the city of flowers? The government of Pakistan has looked into the needs of the population and has introduced the "New Peshawar Valley housing scheme".

New Peshawar Valley is an ideal society where residents can enjoy an eco-friendly, futuristic, and modern lifestyle. There are all sizes and types of plots for sale highlighted in the Payment Plan. Unlink many other projects in Pakistan the map is aesthetically designed by top architectural firms.

After conducting brief research by Xtremes Marketing, we collected some crucial information about the recent updates about the approved society by PDA (Peshawar Development Authority)."
The housing scheme is the next mega-project, from state-of-the-art infrastructure to extensive town planning. It is provided with the best facilities and is connected to all the major business hubs via several routes.
About
The provincial government has decided to implement a new approved government-funded scheme in Khyber Pukhtunkhwa (K-P) that will include all standard amenities and town planning.
Formerly known as Gandhara City the government scheme is located near Jalozai and has direct access to the main GT road and Northern Bypass. The modern housing society will consist of 62,056 residential plots.
The new Peshawar valley housing scheme map is levered by green zones, public parks, modern recreational spaces, commercial zones, and residential blocks. The housing society in Khyber Pukhtunkhwa (K-P) also consists of the following blocks:
Medical Complex - 2,359 Kanals

Provincial Assembly – 832 Kanals

Education City – 3,021 Kanals

Media Enclave - 1,132 Kanals
The housing scheme aims to house more than 62,000 families and other businesses. Not just the sheer size of the housing society but its modern masterplan and excellent amenities have attracted an unbelievable investment.

It would be three times the size of Regi Model Town and six times the size of Hayatabad Peshawar, making the housing scheme one of the ideally located and futuristic housing societies in Khyber Pukhtunkhwa (K-P), Pakistan.
Chief Minister Mahmood Khan has directed the concerned authorities to speed up the development work on the "New Peshawar Valley, Peshawar." PDA (Peshawar Development Authority) is the concerned developer of the best housing authority in Khyber Pukhtunkhwa (K-P).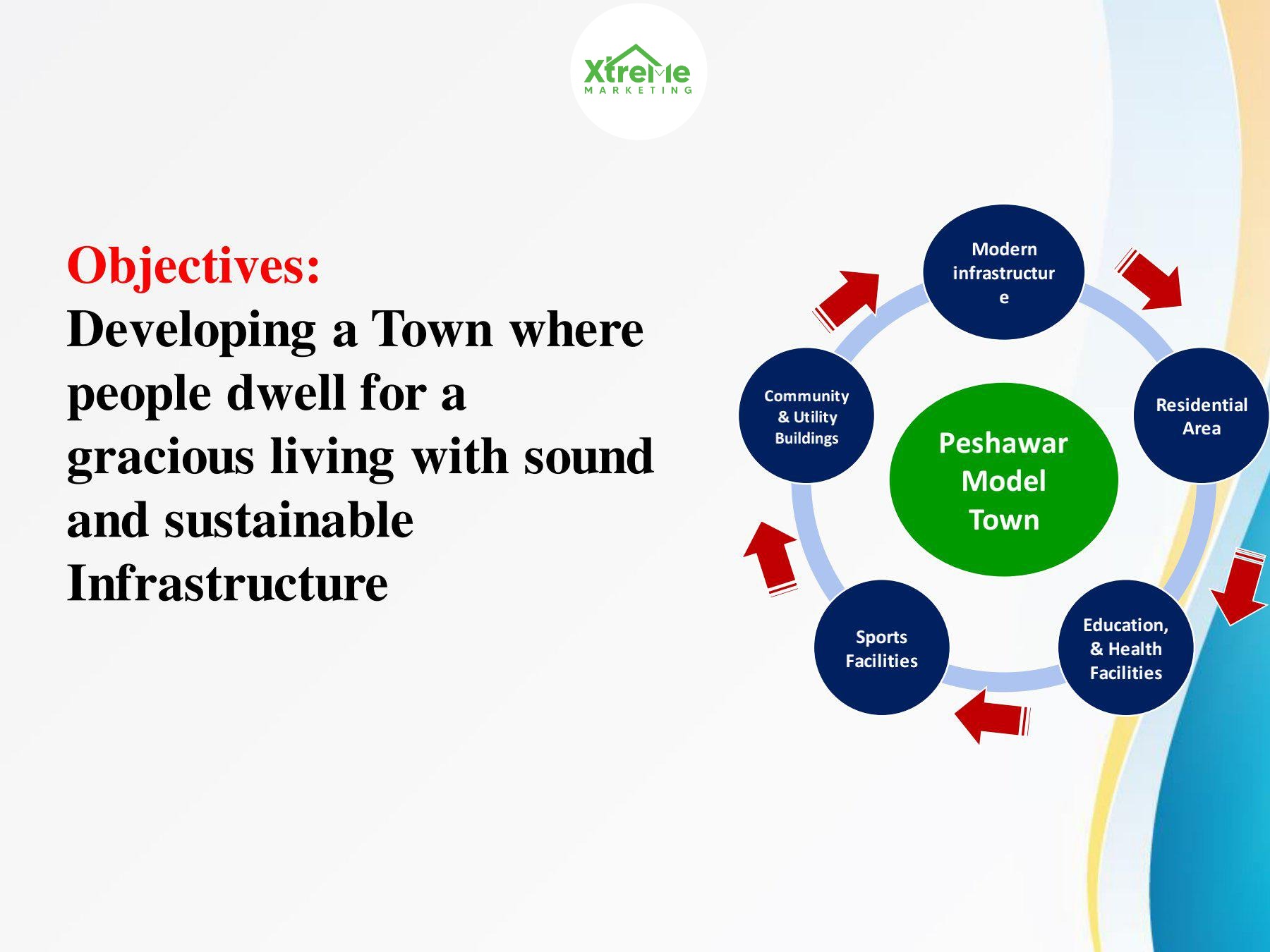 Location of the Housing Society in Khyber Pukhtunkhwa (K-P)
New Peshawar Valley, is located in the vicinity of Jalozai, Khyber Pakhtunkhwa. The housing scheme can be reached from the main business hubs in the province, which makes it one of the best place for you to invest in the region.
International recognized and Professional engineers are involved in designing the government-funded scheme map. The location of New Peshawar valley makes it accessible from various residential and commercial hubs in the vicinity of district Nowshera. You should never make a final transaction without consulting our sales agent in Peshawar about the new Peshawar valley file rate.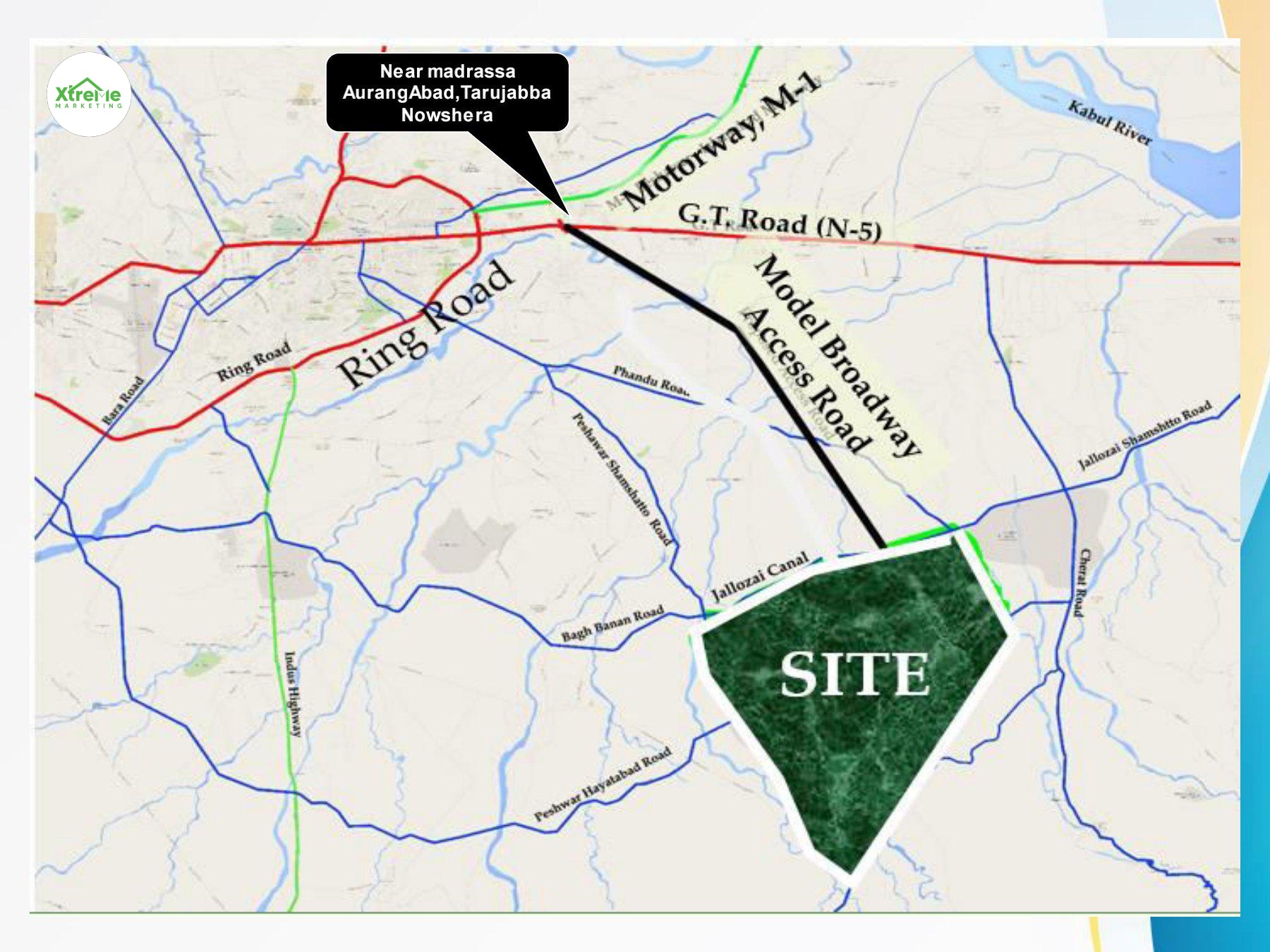 Master Plan of New Peshawar Valley
Following will be the size of residential plots inside the mega-project in Khyber-Pakhtunkhwa (K-P):
Total Land For the mega-project: 108,000 Kanals, Which will also be including the following – Access Road to the Housing society (Tehsil + District Peshawar, Tehsil + District Nowshera).

The master plan has many commercial blocks conveniently accessible from the significant business hotspots in the city.
• 16,312 plots of 3 Marla
• 17,201 plots of five Marla
• 3,402 plots of seven Marla
• 9,526 plots of 10 Marla
• 13,415 plots of one Kanal
• 1,494 plots of two Kanal
• 706 plots of four Kanal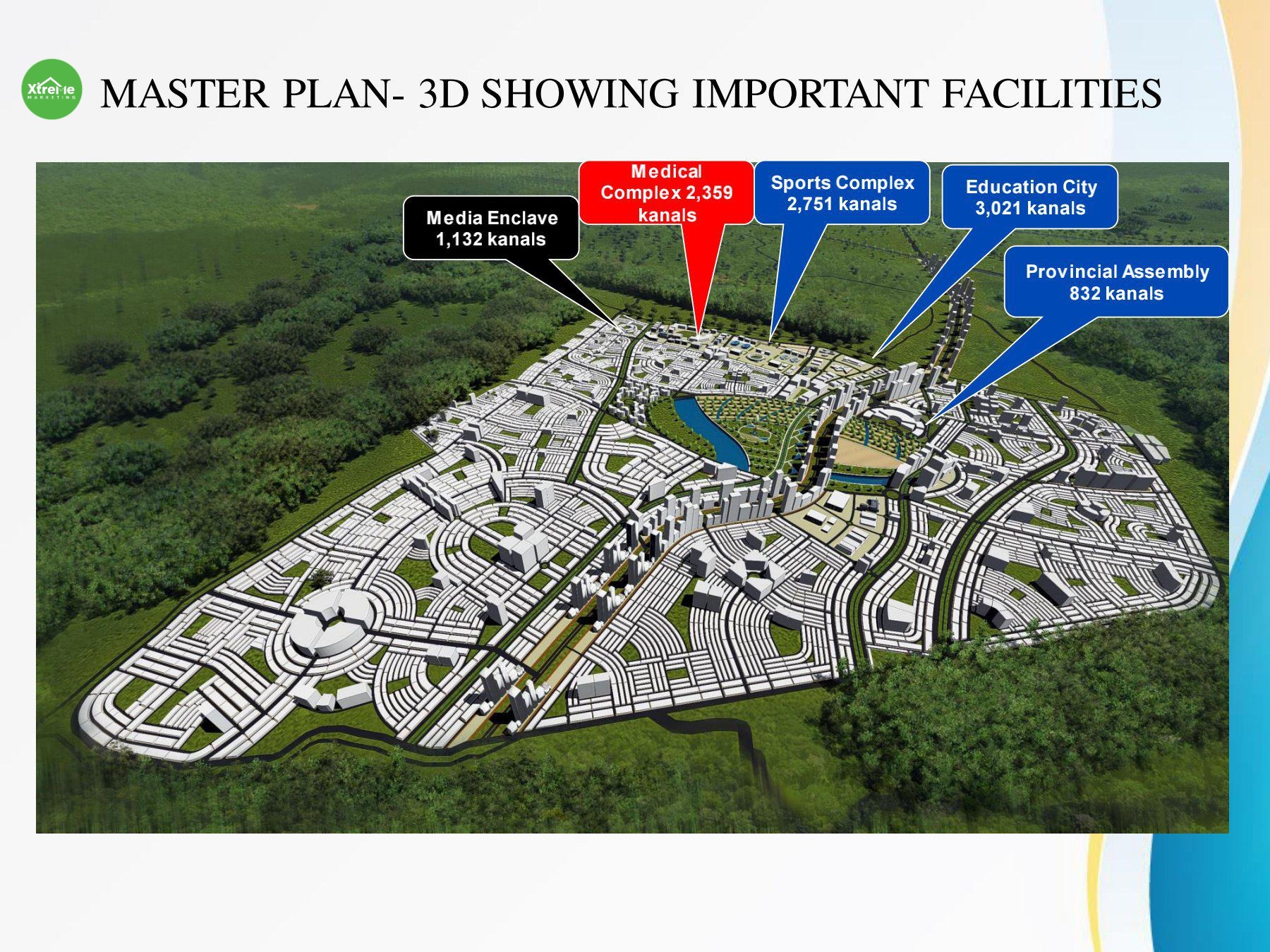 Is New Peshawar Valley Approved?
After several years in the loop, the mega-project got the provincial government's attention. Its master plan got approval from PDA.

The NOC (No objection certificate) is also allotted to the housing scheme making a giant leap in recent years. The master plan is evaluated by the internationally recognized team of experts and approved by the PDA (Peshawar Development Authority).


Details About The Master Planning of the Project:
The capacity of the Population
It can support more than 0.80 Million Inhabitants conveniently.

Seismic Zone
The Project location has been analyzed by top seismic experts. Its master planning spreads across a moderate 2-B Seismic Zone.
Flooding System
Secure and Capable of Handling Emergency Situations. The society consists of a modern and operational flooding system which is designed to avoid any emergency situation.
Roads and Other Infrastructure
· Access Road for backlog areas (With Fence)
· Commercial Route for HTVs and other operations
· Service Road along with the double road inside the housing society.
· Green Zone and Sidewalk/footpath
· Carriage and Rapid Transit Corridor.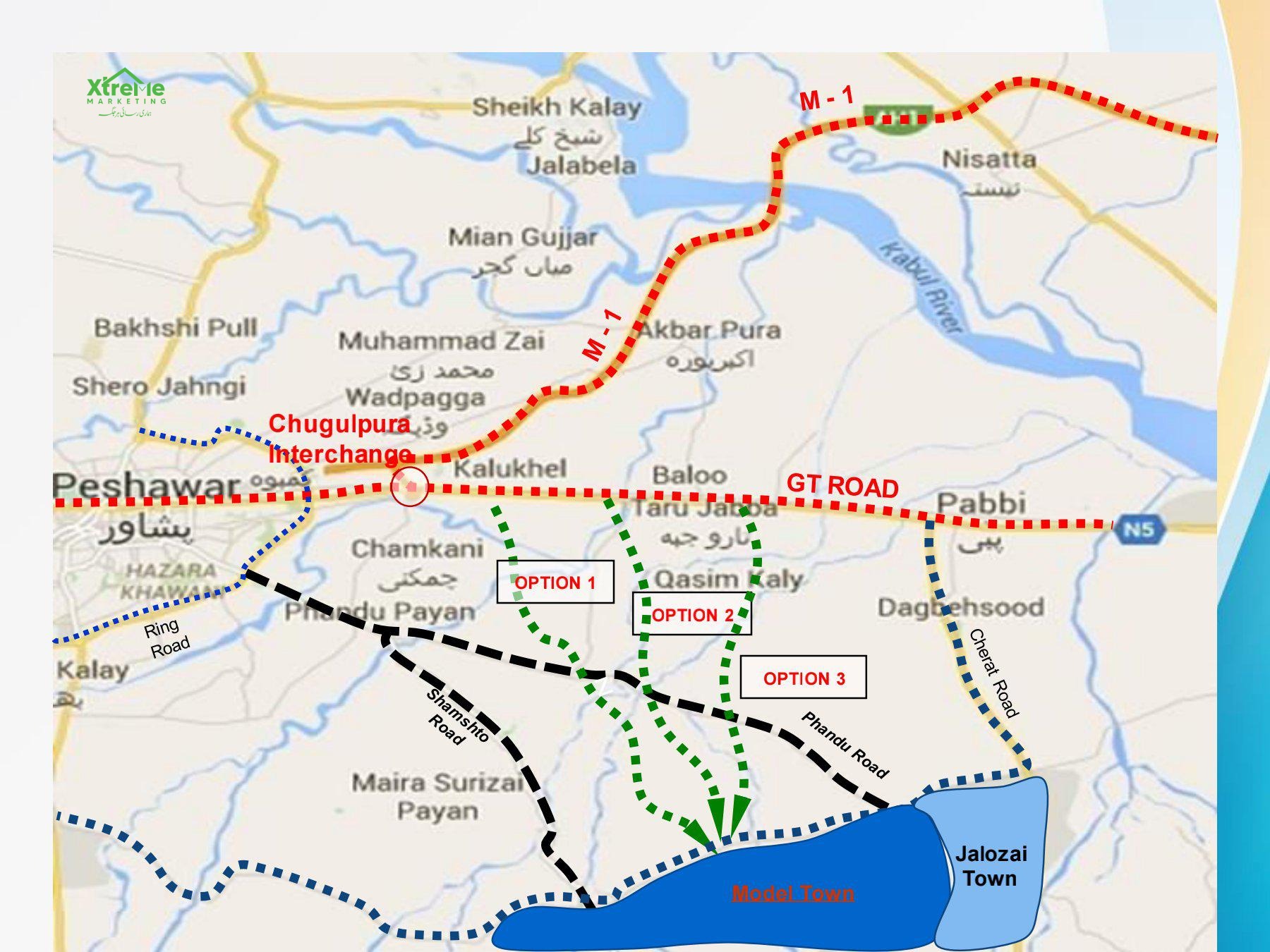 Salient Features
Here are some of the excellent salient features:
•

Public buildings
There are well-facilitated and secured government offices that will soon be opened in the Peshawar Valley housing scheme. Peshawar Valley is a project by PDA which ensures enjoyment and security for residents.
We are the people who deal in real estate for sale and guide them through the different steps of the property deal.
•

Commercial spaces
Investors knee to kick start their business and dominate the Market should go for the investment in approved mega-projects in Khyber Pukhtunkhwa (K-P). It has a whole number of commercial hubs for both its local and international investors.
•

Public Parking
Kids love to go out on weekends and enjoy themselves with their friends. There are several public parks with all kinds of facilities and security, ensuring that residents can enjoy quality time in one of the best housing schemes in Khyber Pukhtunkhwa (K-P).
•

Family parks
Family parks are essential to any developed housing society, adding value to families' lifestyles and improving social well-being.

Peshawar Valley by PDA has added a high number of family parks to its map.
•

Recreational and Open Spaces
Whether it's a special occasion or any other call for recreational activities, the housing society is leveraged with recreational and open spaces.
•

Graveyard
Death is a harsh reality, but we all have to face it in our lives. The developers also took care of that and allowed a large portion of land for the graveyard.
•

Utility areas
While living inside the society, you won't miss a single modern facility. The utility areas in Peshawar Valley are one of the best and well-equipped.
•

Wide and Double lane roads
Unlike any other government scheme in Pakistan, the Map has been engineered to support rush hours. The approved housing society in Khyber Pukhtunkhwa (K-P) has double land and wide carpeted roads connecting all its residential and commercial zones.
•

Gated Community
It is a gated community, as it only lets residents and other authorized visitors explore the housing society. The government scheme offers its inhabitants with a lavish and secure lifestyle.
•

Security
A dedicated security team maintains peace and prosperity inside the housing society.
•

Sports City
You are a Pakistani means you would love to play more games. The approved society by PDA has some of the best and most well-facilitated sports centers.

Isn't it amazing to start the art sports city with easy installment plans and market-competitive file rates?
•

Education City
There are international standard schools, colleges, and universities. Residents of the housing society can enjoy a high-flying career and explore opportunities while living in a secure and eco-friendly environment.

•

Health City
From small clinics to mega-medical complexes, the approved housing society has several facilities available to its residents.

Along with being an ideal business hub and a residential city, the scheme payment plan is also its main feature of having a healthy city.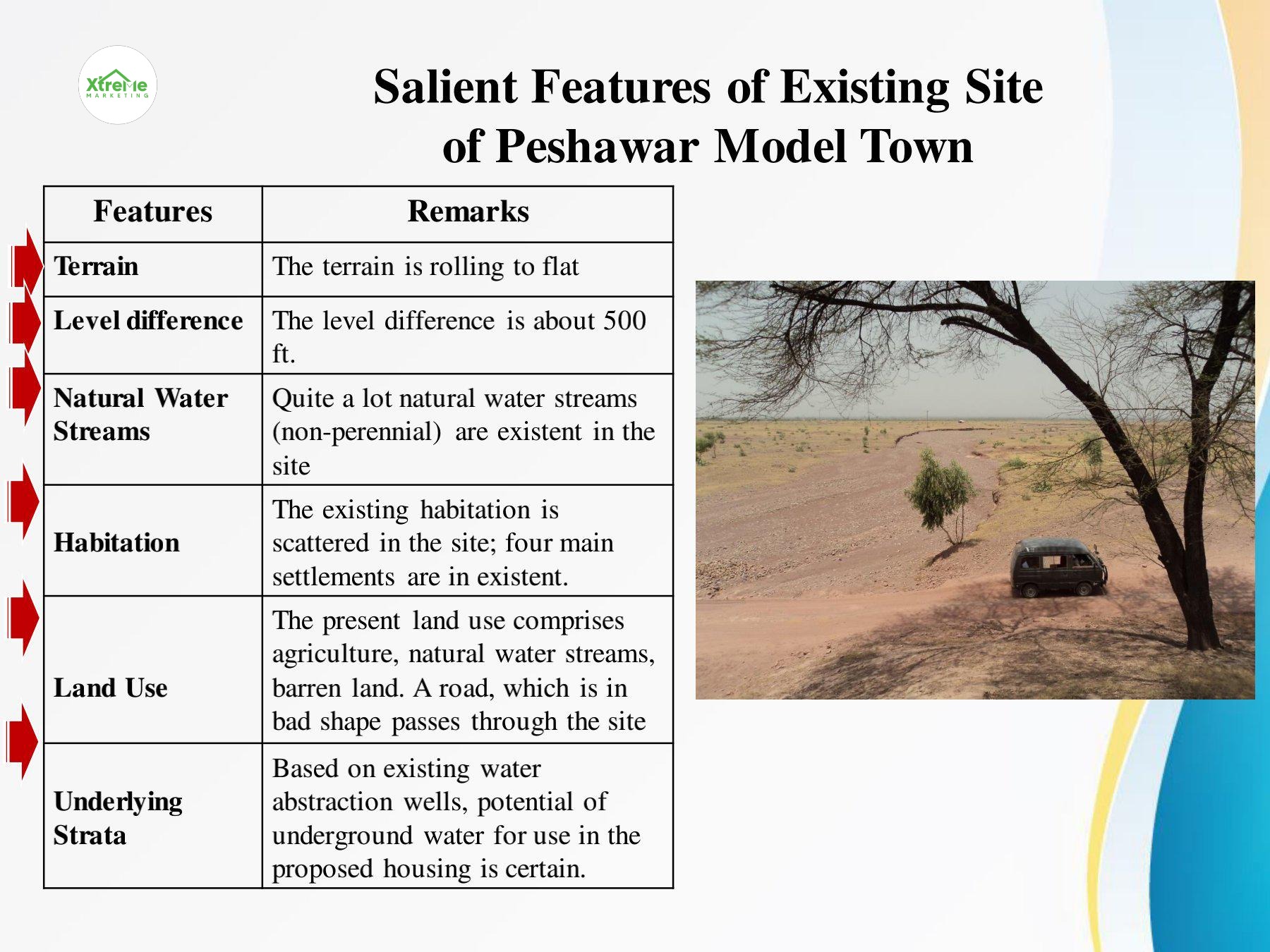 What is exciting in the New Peshawar Valley
• Cultural Village
Experience a diverse, linguistic, and artistic, cultural village in the government scheme.
• Gandhara Museum
Gandhara Civilization plays a vital role in human history. The approved housing society also houses a well-facilitated museum dedicated to the Gandhara Civilization.
• Theme Park
One of the places where teenagers and kids love to stay is Theme Park. Residents of the modern housing society in Khyber Pukhtunkhwa (K-P) can enjoy exploring Theme Park in the mega-project.
• Forest Area
PDA knows about the ongoing climate changes and the impact of green zones.

The approved society has a well-developed forest area accessible from all residential and commercial zones.
• Adventure Area
The adventure area located in the society has been equipped with all the possible modern facilities.
Fun Facts
If you are an interested investor and want to know more about the legal society, given below are some of the details for you:
• Residential Plots: 41 percent to residential.
• Roads & Infrastructure: 28 percent area to roads and other infrastructures.
• Residential apartments:36 percent area of the housing scheme
• Parks and open spaces: 16 percent of the area for parks and open spaces
• Graveyards: Two percent area has been proposed for graveyards
• Allocated Budget: Not Specified
• Area Allocated: 186,400 Kanal
• Timeline: Not Specified
Why you should invest in the scheme
There are several landmarks located in the legal housing society. The housing scheme connects its residents to major business hubs like Peshawar city, Nowshera, Islamabad, etc.

With the approval of its master plan, the housing scheme would offer a high rental yield and, of course, a golden opportunity for real estate investors to double up their money.


New Peshawar Valley Payment Plan
The authorities released no specific payment plans regarding the PDA approved society. But it would be very soon that we would see a new place with the best prices in Peshawar city.

Looking into its map any middle-class person is now enabled to buy plot files in new Peshawar valley and start a dream house in the heart of the city. The available plots for sale are characterized by having highly trending prices in the real estate of Pakistan.

Is it Safe to Invest in

New Peshawar Valley?
An excellent scenic housing project, where all types of plots are for sale. The approved housing society has received its NOC (No Objection Certificate) from the PDA (Peshawar Development Authority), which makes it an ideal housing society in Pakistan.

The CM (Chief Minister) of K-P (Khyber-Pukhtunkhwa), Mr. Mehmmod Khan, has directed all the officials and related development authorities to speed up work on the housing project in Peshawar. In the interests of development authorities and all the officials in the government scheme, you should invest and buy plots for sale in the ideal housing society.

Below are the FAQs(frequently asked questions) related to the approved housing society in Peshawar. The plots available for sale are one of the best investment opportunities any modern housing society can offer buyers in Pakistan.

FAQs About New Peshawar Valley
Question: Where is New Peshawar Valley, Peshawar Located?
Answer: The housing scheme is located near Jalozai, Khyber Pakhtunkhwa. The government scheme location map is designed and implemented by some of the best engineers and designers who know the best when it comes to the development of any PDA housing scheme in Khyber Pukhtunkhwa (K-P).

Question: Is it an Approved housing society?
Answer: It is an approved housing society that has received its NOC (No Objection Certificate) from RDA (Rawalpindi Development Authority).
Question: Who are the Owners and Developers?
Answer: The approved housing society is a government-funded housing society and is underdeveloped by the PDA (Pakistan Development Authority). New Peshawar valley files are available to the customer now offering both commercial and residential plots for sale at the best rates.
Question: How can you buy a plot for sale in a government-funded scheme in Pakistan?
Answer: You can connect with one of the sales agents in Peshawar or sales executives who can guide you through the process of buying plots for sale in the housing society. To get market competitive pricing for the society's plot files connect with one of our sales agents in Peshawar.
Question: List of PDA housing schemes?
Answer: Other than Peshawar Valley City, there are a number of modern housing societies listed below:
While Peshawar Valley project map is far bigger than the rest of the two others mentioned above which are also the PDA Housing scheme in Peshawar. Investors and Buyers are more attracted to the housing project location which is near Jalozai, Nowshera.
Links of Projects We Deal In:
Informational Links: